In the salons of the Château d'Apigné, these romantic trends are sometimes modernised, sometimes interpreted with delicacy and creativity... The gastronomic restaurant Les Tourelles and its chef Nicolas Briand combine modern gastronomy with the discovery of our terroirs and the enhancement of our heritage.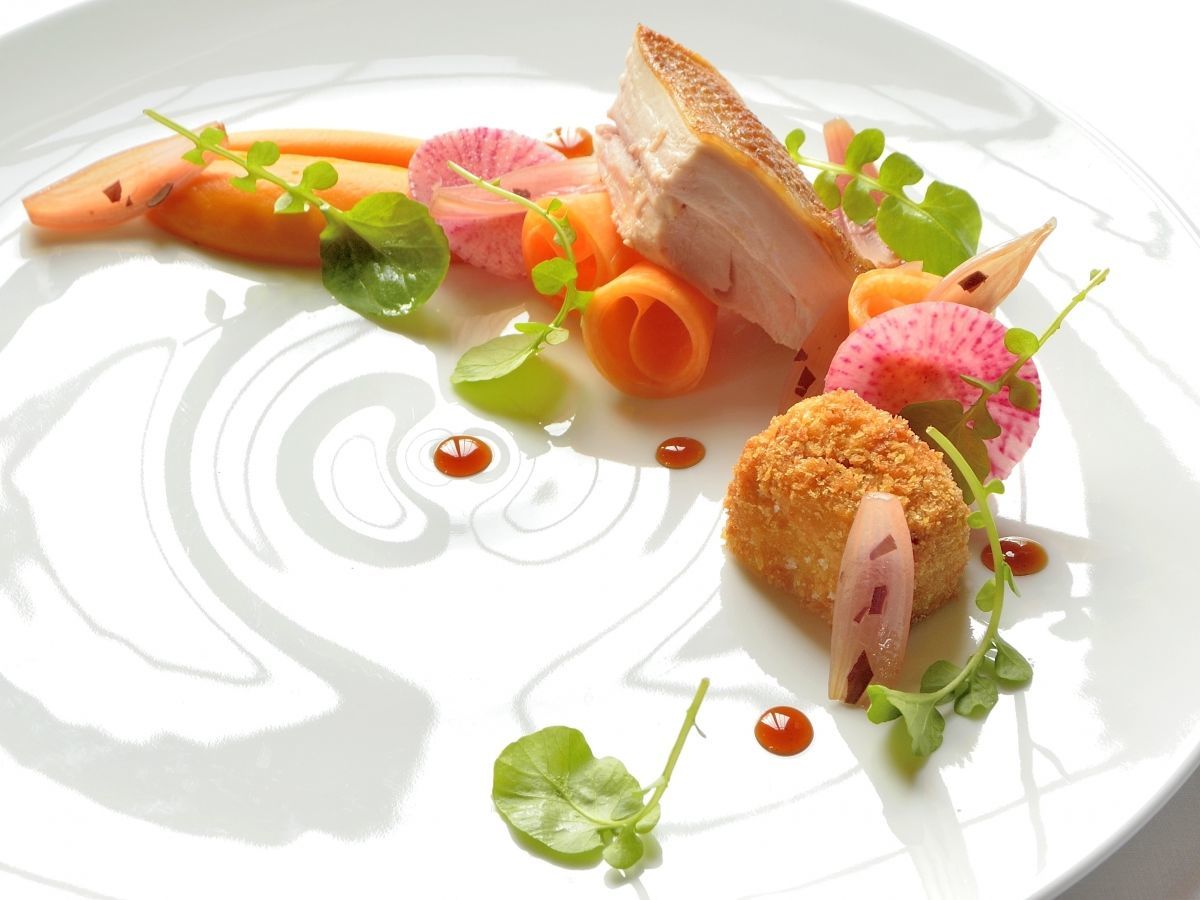 As the seasons change, Les Tourelles offers you a new menu inspired by Nicolas Briand
With a capacity of almost 60 diners spread across the château's various lounges and terraces, the gourmet restaurant will surprise you with its creative and committed cuisine.
More details
Less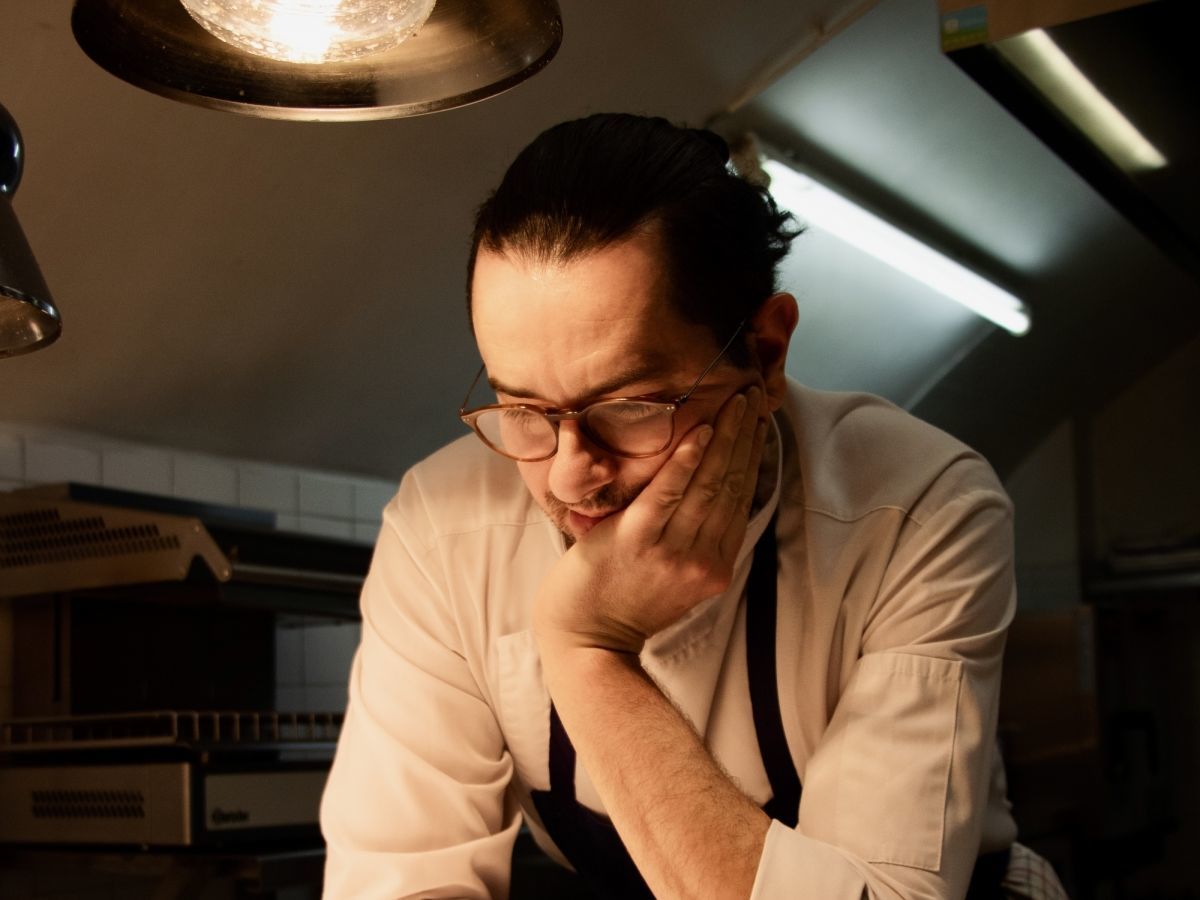 The Chef's Word
Nicolas Briand, Head Chef
At the age of 10: "I'm going to be a chef!" Nicolas embarked on a classic training course at the Lycée Hôtelier in St Méen Le Grand. Nicolas trained with some of the world's leading Michelin-starred chefs: Château de Locguenolé, Le Bretagne in Questembert, Juana in Juan les Pins.
Jean Pierre Jacob, 2-star chef at the Bateau Ivre in Lac du Bourget and Courchevel, took him under his wing. On the advice of this spiritual father, Nicolas embarked on an international journey of travel and professional experience in Singapore, the Philippines, Thailand...
More details
Less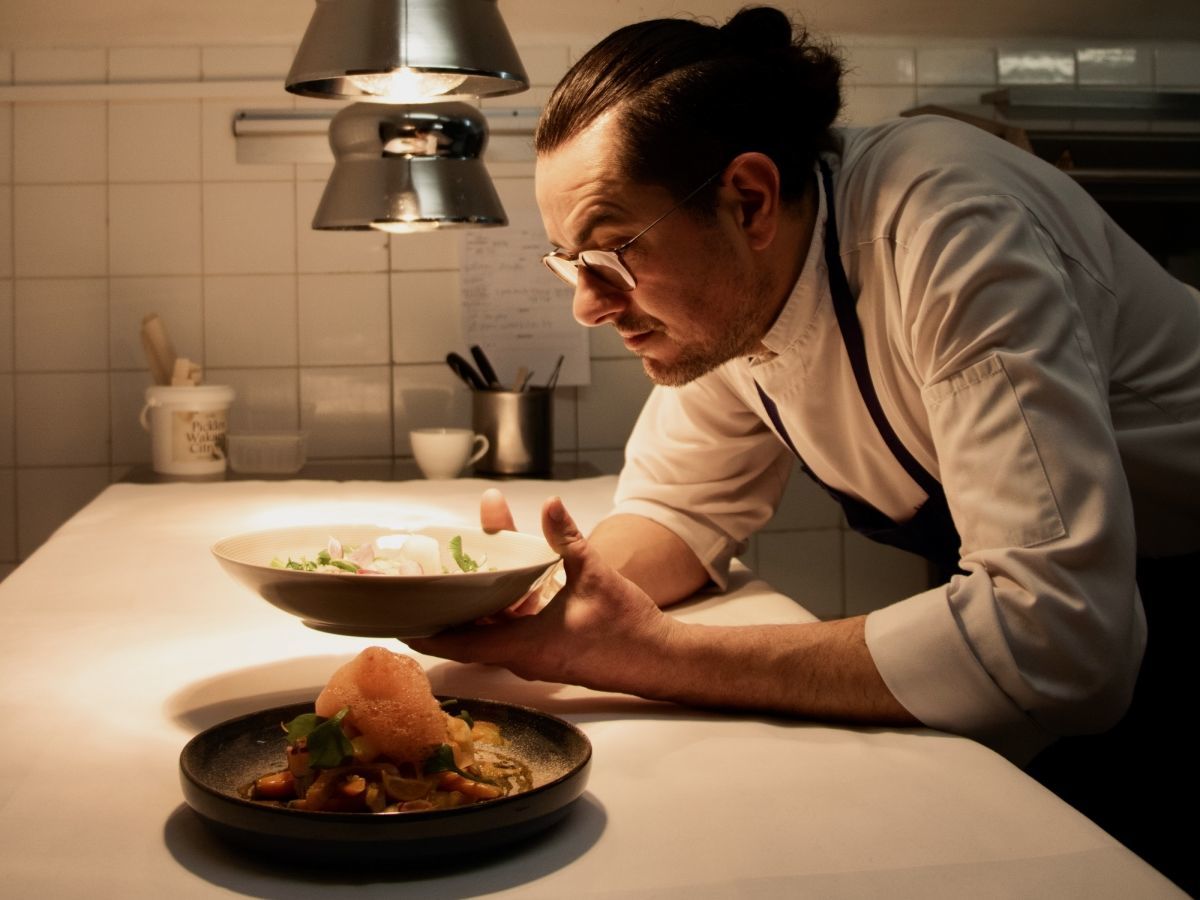 Committed cuisine
In Russia, Nicolas honed his skills as a chef for 6 years.
Back to his roots, Nicolas Briand decided to exercise his talents at the Château d'Apigné's "Les Tourelles" restaurant. An adept of simple cooking where the quality and flavour of the produce are paramount, Nicolas tames his compositions without upsetting them, embellishing them with subtle and surprising combinations.
From short circuits to sustainable fishing and vegetable gardening, the Chef and his team work on every subject to reduce our environmental impact, the Château d'Apigné being certified European Ecolabel since 2009.
More details
Less